Cowtown Soccer UPDATE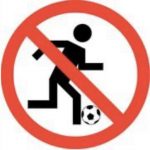 ALL LEAGUES ARE CANCELLED UNTIL SEPTEMBER 5, 2020
Players, parents, and families,
We hope all is well with everyone and your families in this unprecedented time.
Due to the coronavirus outbreak, it is recommended to take extreme precautions during outdoor activities and gatherings.
It is unrealistic to expect play to resume in the weeks to come. It would be unwise to put anyone at risk at a time when caution is required as much as we want to gather together every week with the sport we love.
Cowtown Soccer League has decided to move and reboot the spring season to the fall starting Saturday September 5, 2020, to ensure the safety of everyone.
Please note: That date is a target date. Our restart is subject to state and local rules about group activities.
We will apply all league fees from spring season to the fall season.
The Cowtown Soccer League has been following the development of the Corona virus with the health department here in our community and we want our players and families to be safe during this unexpected time.
Thank you for your understanding.
Wishing everyone a beautiful summer.
If anyone has questions please text Marc at (817)366-0793